From concept to print one stop solution
Throughout the design process, we'll produce initial concept designs working with you to ensure we are producing exactly what you require from your leaflet and flyer design. We offer a cost-effective design service to a large number of organisations, private companies and promoters in Norwich and throughout the UK.
Our targeted leaflet and flyer designs have proven a great success for a number of the companies we've worked with. Creating brand awareness at trade shows or offering deals on the day, lets face it you've got to pay for the trade stand the end of the day.
Mouth watering menu production, all designed with updates and revisions in mind. We can sort your printing out or supply to your preferred printing company.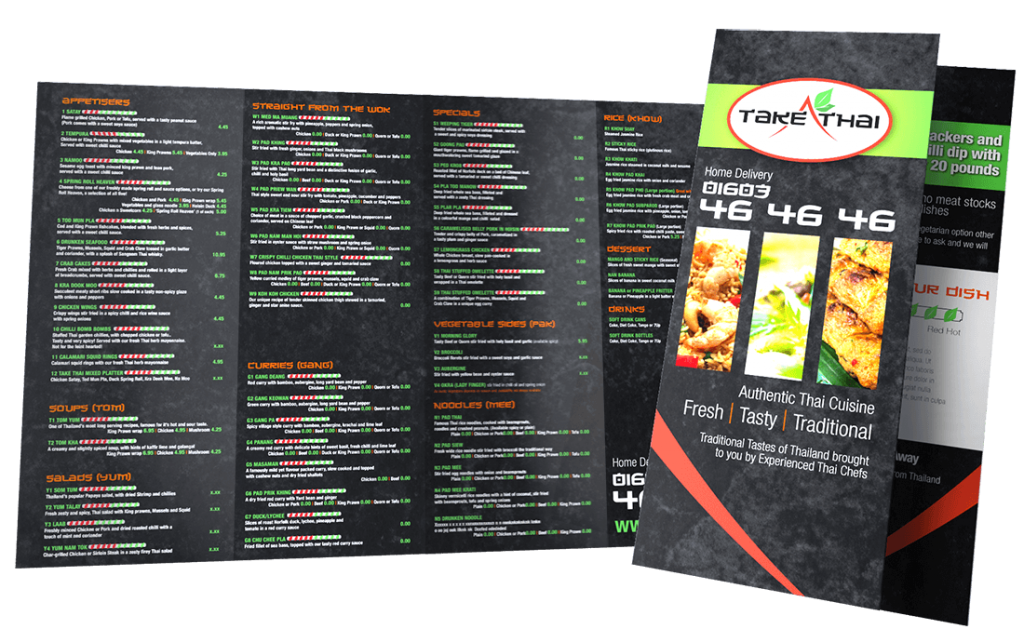 A good leaflet and flyer design is important as it can convey a professional image for your business or can generate interest in your product or service. Whatever your needs, we will produce an eye-catching, professional leaflet or flyer design for you. Single or double sided, with or without folds your leaflet and flyer designs are the traditional and low cost way of getting your name out there.